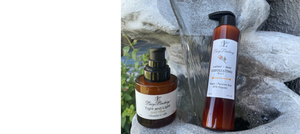 Proven by
Nature's Science
Curated and Developed by Lucy Lindsey

DISCOUNTS
AVAILABLE

Chat with us or email me at llindsey56@yahoo.com

Products Ship
in 4 Business Days

100% money back satisfaction.
Discover Our Best Sellers
PROVEN INGREDIENTS WITH NATURE'S SCIENCE
White Willow Bark
Nature's natural exfoliant used to clear pores, smooth skin to maintain a beautiful clear and glowing skin.
Peptides
Our blend of proprietary nature and science combined to enhance long term youthful skin.
CHOOSE YOUR SKIN TYPE
Lucy has curated the perfect skincare regime for your skin type.
Jenny Ezell FNP, Nurse
I am a Family Nurse Practitioner that has had the opportunity to work with Lucy Lindsey in the opening of the first medical spa in Lubbock, Texas over a decade ago.
Lucy has passion for overall health and skin care products. Is an expert in advising clients on the best products for their specific needs, customizing skin care treatments and explaining product details.
★★★★★

Can I just say your skincare has changed my skin!!! Thank you for giving my back my face!!

Patricia Hanes

March 26, 2021 at 4:24 AM
★★★★★

This is the best! Love all the products!!! 

Lisa Webb Danko

March 25, 2021 at 1:50 PM
★★★★★

Lucy explains products so you understand how to use them and her skin is beautiful so it's obvious her products are the highest quality with excellent ingredients. She is so helpful and an expert in the beauty world. I would highly recommend her products and her to everyone! My daughter and I had the best time working with her and we both ended up with skin care products appropriate for our ages. Love everything I bought.

Pati

December 4 at 8:21 PM
★★★★★

I'm loving my new skincare products!!

Donna

November 26 at 4:27 PM
★★★★★

Used my Charcoal Masque tonight. Love your products. 

Alice

October 9 at 10:00 PM
ABOUT ME
LUCY LINDSEY
My journey begins over 40 years ago, when I first stumbled upon this massive skin care industry. I was overwhelmed, and just wanted to maintain and improve my skin. After selling the highest corrective skincare in the industry and working with Dermatologists and Plastic Surgeons, I discovered the most effective ingredients.